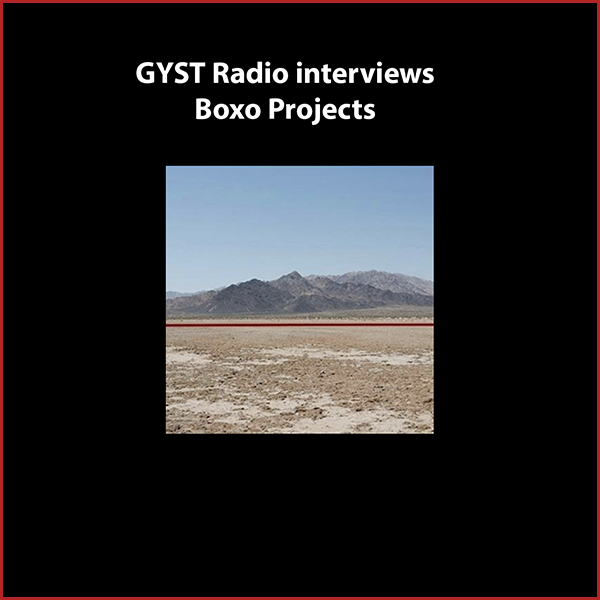 GYST DO IT! WithBoxo Projects
BoxoPROJECTS is interested in the role of art and artists in creating community and in the power of art to shape the destiny of communities. Artist residencies and related programming are offered at BoxoHOUSE, as well as exhibitions, installations and performances in various locations.
GYST Radio host Kara Tomé visited Boxo over Memorial Day weekend 2015 for the inaugural Joshua Treenial, a series of site-responsive installations and performances by 60 artists at 5 venues throughout the Joshua Tree area. During this episode, she describes her "desert A-HA moment" and talks with Bernard about his motivation for living, working and creating community in a place that is, both literally and figuratively, on the edge.
Hosted by Kara Tomé