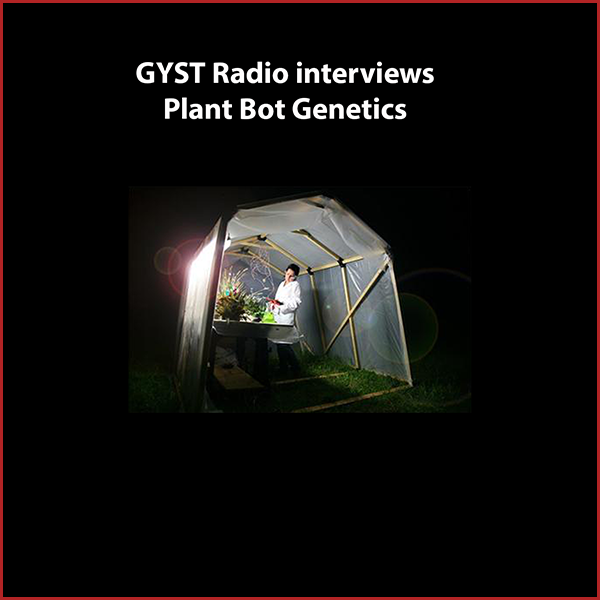 GYST DO IT! With PlantBot Genetics
Collaborating artists Wendy DesChene and Jeff Schmuki created PlantBot Genetics, a parody company that satirically looks at the possible evolution of plant species due to the consequences of modern agricultural practices, including GMO's. The artists create public interventions featuring their hybrid, robotic plants, including 'Monsantra," through the PlantBot Art Lab, an eighteen-foot trailer they converted into an off-grid, mobile exhibition space and classroom; the Greenhouse Field Lab, a solar powered portable green house 'laboratory" for site-specific education and experimentation; and gallery and museum shows.
PlantBot has been displayed around the U.S. and the world, including in Egypt and Austria. The artists have been in residence at the McColl Center in North Carolina and the Hafnarborg Art Center in Iceland, and will create projects at the Landscape Laboratory at Buitenwerkplaats, Amsterdam and the KulttuuriKauppila Art Center in Finland.
Hosted by Kara Tomé.