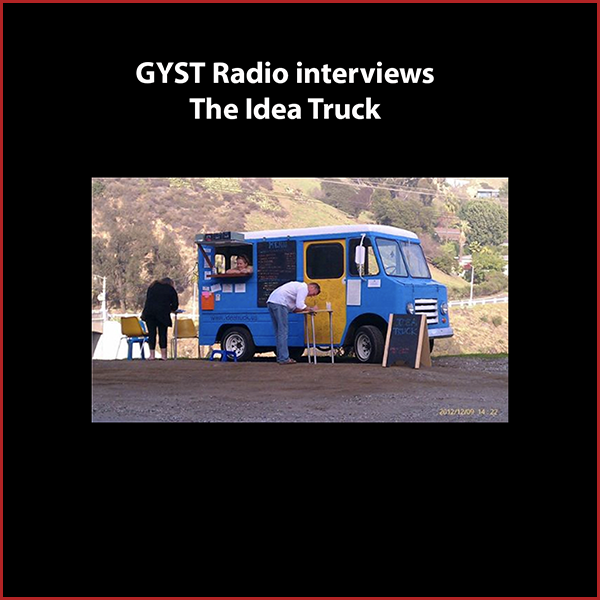 GYST DO IT! With The Idea Truck
Artist Lorri Deyer talks about her project The Idea Truck, a restored and customized taco truck that she drives around the city of Los Angeles, and the only thing on the menu is IDEAS. The truck is parked in a public place and passers-by are asked to give her an idea of theirs, in exchange for another.
Lorri's work challenges viewers to examine the unconsidered aspects of their immediate surroundings. She has been working in the public realm, and exhibiting her work, since receiving her MFA in 2009 from California State University.
Hosted by Kara Tome