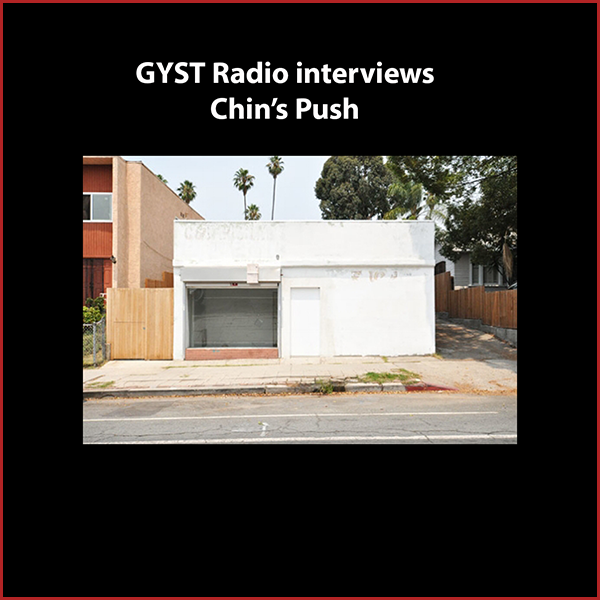 GYST DO IT! With Chin's Push
Guest Lydia Glenn-Murray will talk about her brand new interdisciplinary project space Chin's Push, located on York Avenue in northeast L.A. The space, which includes a small store-front gallery, a residential house and a parked trailer (all used for art projects) has been open for less than a year, but Lydia has already produced a multitude of experimental, communal, wildly creative exhibitions, events and performances.
With no web site or social media platforms for publicity (as of yet) Chin's Push could be called an underground space. If you get on Lydia's email list, you can join a network of fellow artists and art enthusiasts who show up to the space in droves. Listen in to the interview to get that email address!
Hosted by Kara Tomé