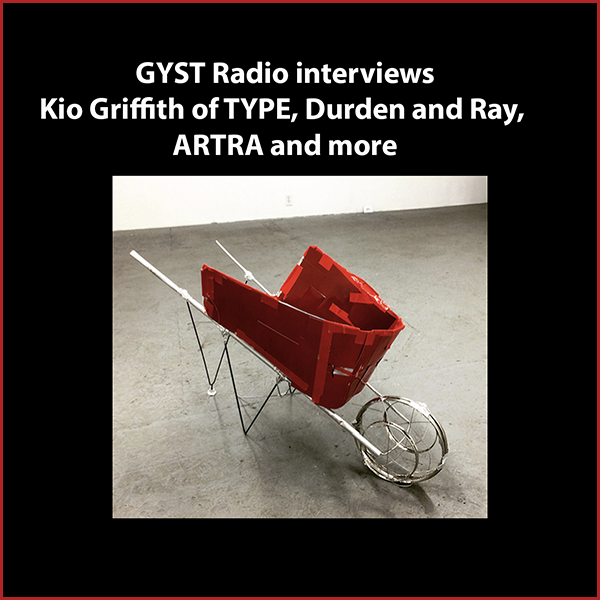 GYST DO IT! With Kio Griffith
Kio Griffith is a Los Angeles-based, continent-crossing, artist, curator, writer, performer, presenter, and collaborator extraordinaire. He is deeply involved in several artist collectives that put on exhibitions and events in a DIY modality, the guiding principle being to value the power of direct engagement between artists and audiences.
Kio is the founder and/or core member of Cafemode, Durden and Ray, TYPE (Tokyo+Yokohama Projects Exchange), ARTRA Curatorial and MAS (Mutual Appreciation Society) ATTACK. In the year 2015 he was involved in more than 60 exhibitions and projects in Los Angeles, nationally and internationally, especially in Japan. Kio also presents experimental, improvisational music performances in alternative venues and has designed more than 300 album covers through his art/design/music platform 9rpm.
kiogriffith.com Kio can also be found promoting all of his on Facebook facebook.com/kio.griffith
Hosted by Kara Tomé