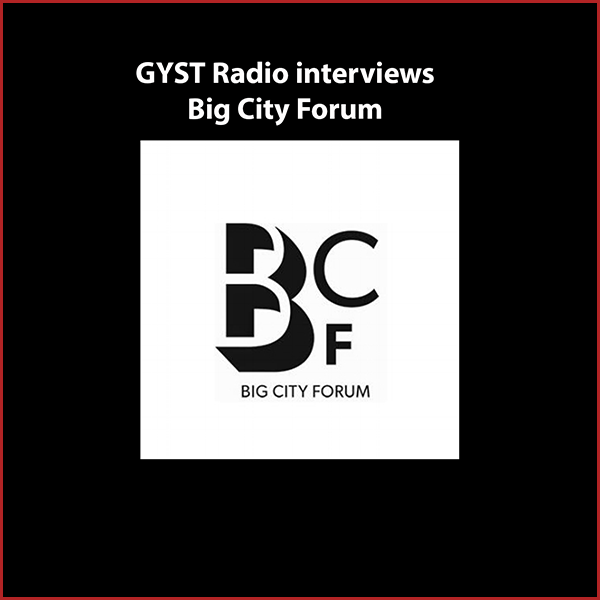 GYST DO IT! With Big City Forum
Leonardo Bravo is the founder of Big City Forum, an independent, interdisciplinary project that encourages explorations and exchanges between various creative disciplines.
Big City Forum (BCF), founded in 2008 by Los Angeles-based artist, educator, and activist Leonardo Bravo, explores the intersection between design-based creative disciplines within the context of public space, the built environment, and social engagement.
Through dozens of symposiums, forums, exhibitions, and special events, held all over the city of Los Angeles, BCF has been providing public access to forward-thinking projects, panels, exhibitions and workshops that has brought hundreds of artists, activists, scholars, architects, urban planners, and creative thinkers together in dialogue and collaborative art making.
Follow BCF on Blogspot: http://bigcityforum.blogspot.com and Facebook: https://www.facebook.com/Big-City-Forum-95125138032/?fref=ts
Hosted by Kara Tomé