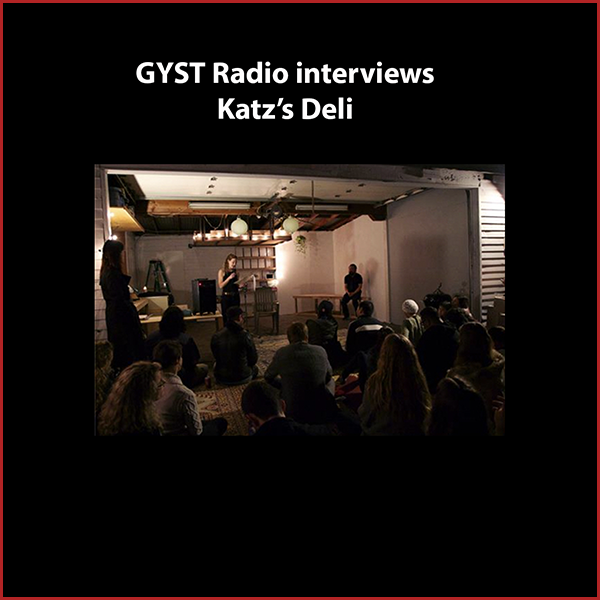 GYST DO IT! With Katz's Deli
Artist and poet Amanda Katz is expanding the term "artist residency" through innovative approaches to collaborative projects.
Katz's Deli is a micro-residency and discussion-based exhibition program led by the artist out of her Los Angeles studio. Invited artists write contracts with Katz's Deli to delineate the needs of their project and explore the limits of collaborative practice. As a site to realize and discuss temporary projects, programming is focused on installation, performance, and participatory works.
Each iteration culminates in a Saturday brunch opening, and attendees are asked to bring a text for exchange with one another and inclusion in the Katz's Deli Archive.
Hosted by Kara Tomé