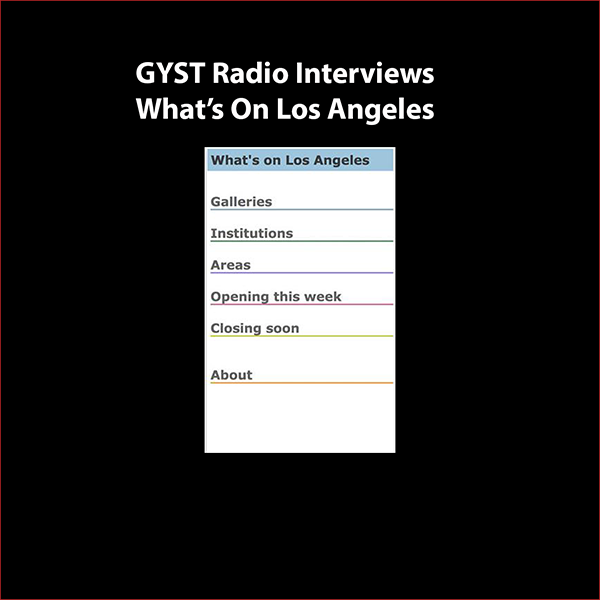 GYST DO IT! With What's On Los Angeles
What's on Los Angeles is an exhibition listing App designed for viewing on mobile devices. Created and maintained by artists Jody Zellen and Brian C. Moss as a useful tool and service for the Los Angeles arts community.
Host Kara Tomé talks with Jody and Brian about how the idea to create this App came about, the challenges and potential rewards of creating a marketable service, and their plans for developing it further.