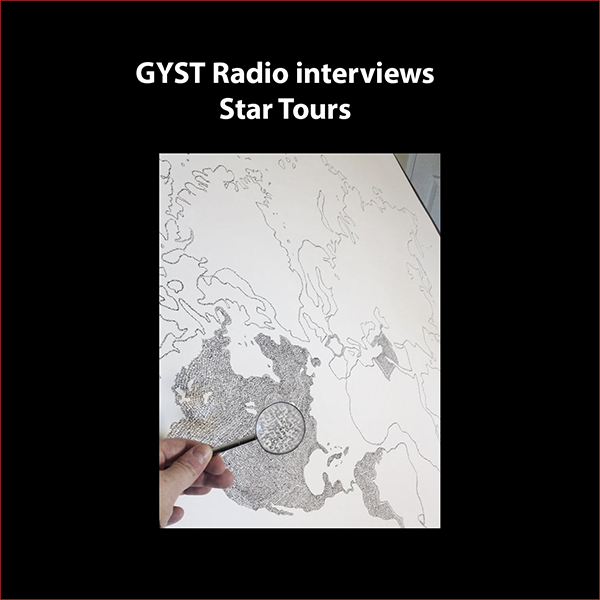 GYST DO IT! With Corrie Siegel of Star Tours
Corrie Siegel is an artist, curator and educator committed to using the arts as a method of personal philosophic exploration and a tool for community building.
Her projects have been profiled in the Los Angeles Times, Mouse Magazine, and Flash Art International. She has partnered with the LA Philharmonic, LA County Museum of Art, Barnsdall Art Center, Armory Center for the Arts, and the Corita Art Center to create and implement cultural educational programming. She is currently a Six Points Fellow.
Her recent project, Star Tours, was a participatory exhibition located within a 16 foot truck, which traveled to sites throughout Los Angeles. Star Tours was a nomadic initiative intended to draw connections between local communities and cross-cultural narratives of the Jewish Diaspora. Her exhibited work referenced cartography, graffiti and Los Angeles iconography to explore identity and place. Visitors were invited to participate in the project in a variety of ways.
Hosted by Kara Tomé