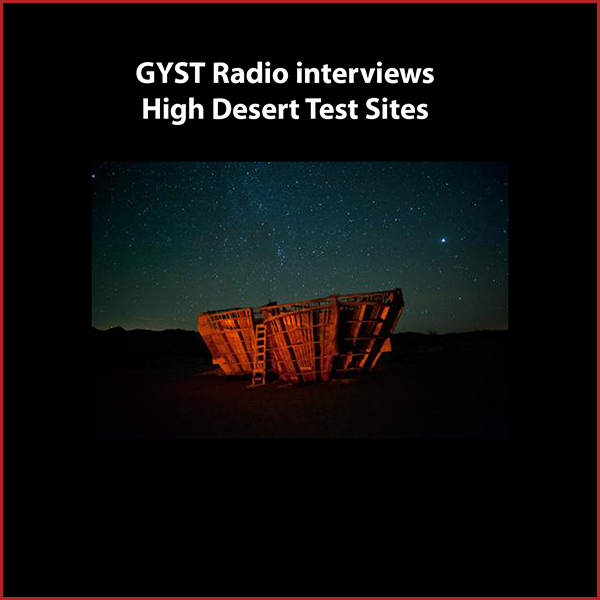 GYST DO IT! With High Desert Test Sites
Aurora Tang from High Desert Test Sites, discusses the history of the organization and the recent receipt of non-profit status after a decade of programming.
High Desert Test Sites (HDTS) supports experimental art that engages with the local environment and community. Scattered along a stretch of desert communities in and around Joshua Tree, California, HDTS provides a place for both fleeting and long-term experimental outdoor projects that challenge traditional conventions of ownership, property, and patronage. Most projects will ultimately belong to no one and are intended to melt back into the landscape as new ones emerge.
High Desert Test Sites engages in year-round programming and events including a semi-annual weekend event that invites artists to install or perform temporary projects around the area.
Sixty artists will participate in the HDTS 2013 event that will occur in Joshua Tree and travel a total 700 miles with artists projects installed all the way to Albuqurque, NM.
Hosted by Kara Tomé