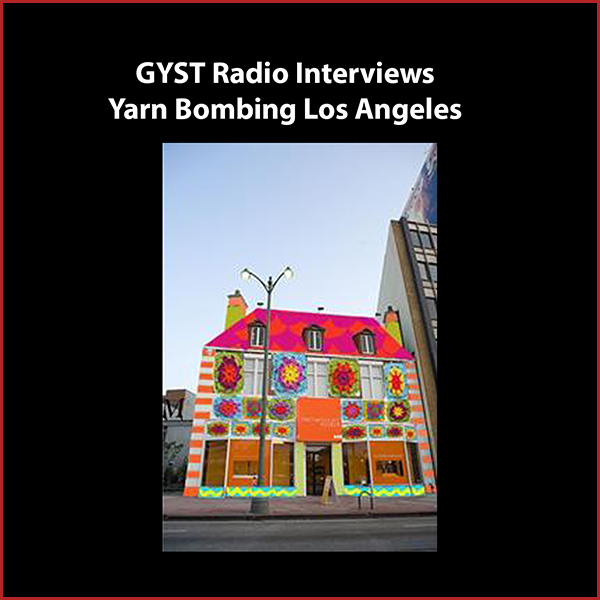 GYST DO IT! With Yarn Bombing Los Angeles
Yarn Bombing Los Angeles (YBLA) is a group of guerrilla knitters who have been collaborating since 2010 to stage public installations and performances to help expand the definition of public art to include self initiated, temporal urban interventions.
Guest Arzu Arda Kosar, a founding member of the group, will discuss the origins of the collaborative and their recent project CAFAM Granny Squared - the yarn bombing of the Craft and Folk Art Museum in Los Angeles. Over 500 crafters from 50 states and 25 countries joined to crochet 12,000 granny squares to cover the facade of the building.
The project is designed to bring together a community of artists and crafters who otherwise might not have had access to exhibit their work in a museum. After de-installation, the crocheted squares will be sewn into blankets and distributed to the residents of Skid Row.
http://www.yarnbombinglosangeles.com/
Hosted by Kara Tomé.