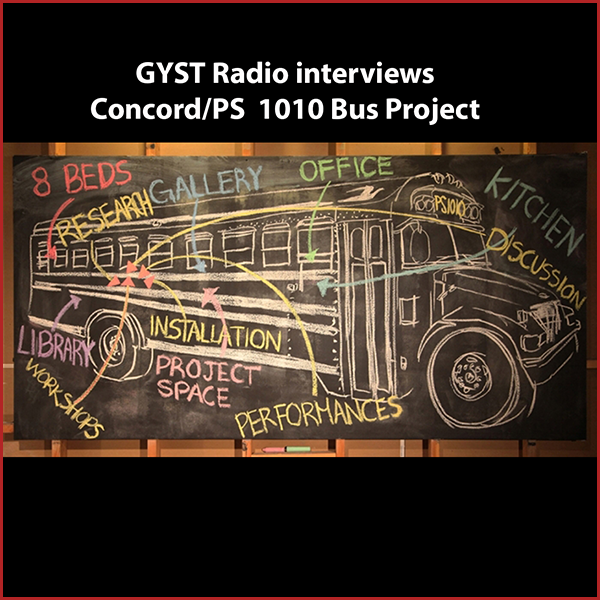 GYST DO IT! With Concord/P.S. 1010 Bus Project
GYST Radio interviews members of the artist collective Concord, a trans-disciplinary collective, artist-run gallery, international residency program, and a home in Cypress Park, Los Angeles.
Concord's two main interests have been collectivity and user-ship. Collectivity both as a process and an object of inquiry and user-ship through shows and events that engage audiences to explore, discuss, and interact rather than witness or view. As both an art project and a project space, Concord practices and provides a platform for critical models of art-making, culture-working, and community building.
The P.S. 1010 project is to convert a school bus into a mobile laboratory, gallery, and classroom. A roving gathering place for artists, teachers, and communities.
On the bus, artists will curate and create workshops, exhibitions, performances, and discussions as modes of collectively building and sharing knowledge—inviting local participants to respond and providing them with a platform to do so.
Hosted by Kara Tomé.