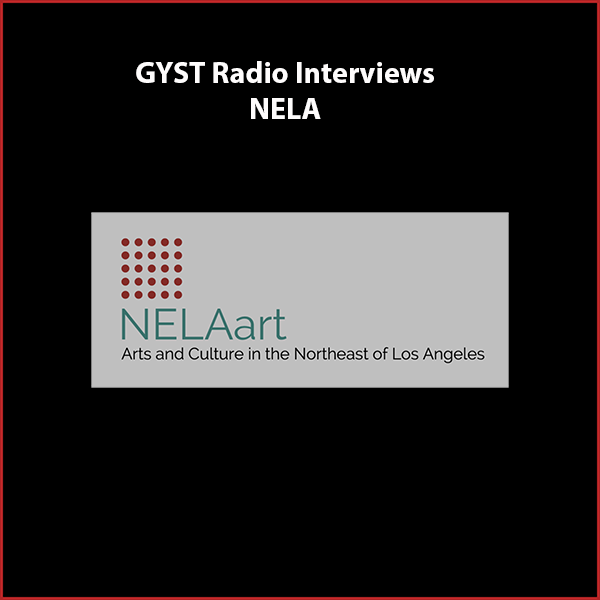 Guests are the founder of NELAart, Brian Mallman and its current executive director Cathi Milligan. Both are artists who have been residents of the area for many years and have been instrumental in building and sustaining a stong arts community in the Northeast District of Los Angeles.
Brian runs an alternative gallery called 50NYork and Cathi runs The Glass Studio, a store and education space, both located on York Avenue in Highland Park.
NELAart Organization is comprised of galleries and arts organizations that are dedicated to increase the visibility of the thriving arts community in the area. The neighborhood is home to more than thirty galleries, alternative arts spaces and arts organizations and countless artists live and work in the area. NELAart provides a resource to share information and ideas, and assist in promoting galleries, organizations and artists.
NELAart organizes a popular artwalk every second Saturday of the month and publishes a monthly newspaper, the NELAart News.
Visit - nelaart.org
Hosted by Kara W. Tomé