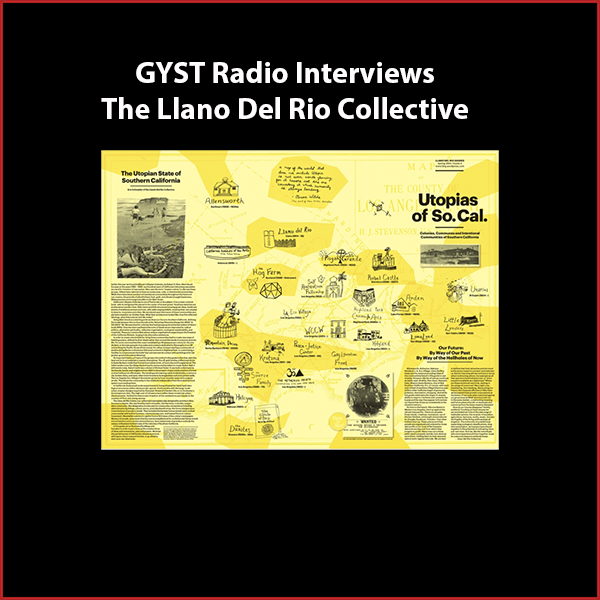 GYST DO IT! With Llano Del Rio Collective
Guests are Robby Herbst and Erin Schneider of The Llano Del Rio Collective, which aims to expand the cultural, social, and political imagination of Los Angeles through the production of thematic guides, related events and the hosting of a speakers bureau.
Their printed guides, produced in collaboration with a group of artist contributors, have explored utopian societies, mapped sites of agonistic social and political practice, and described locations for a variety of radical, creative behavior in Los Angeles and Southern California.
For more information and to order the guides, visit ldrg.wordpress.com
Show hosted by Kara Tomé