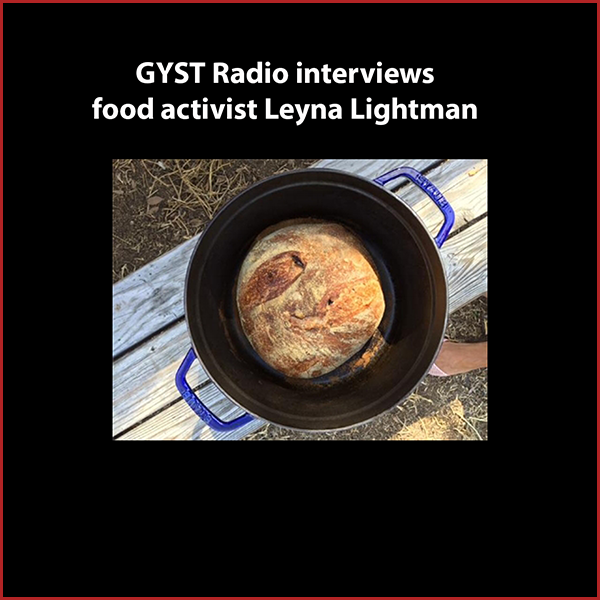 GYST DO IT! With Leyna Lightman
Leyna Lightman spent the past decade in museum education departments designing events, curriculum and digital content for institutions like the San Francisco Museum of Modern Art and The Broad Art Museum at Michigan State University.
These days she works independently in Los Angeles curating live programs with partners like the Craft and Folk Art Museum, Big City Forum, Community Arts Resources, local artists and innovative food producers like Craftsman Brewing, Maximiliano, and the Los Angeles Bread Bakers.
Leyna's events often focus around food, especially bread, and she organizes bread-making workshops and public bread bakes. She also teaches kids through her Pint Sized Maker Society, with innovative workshops exploring the intersection of art, science and food.
To find out more, visit her web site leynalightman.squarespace.com and read her cooking blog Dispatches from my Lala Kitchen
Hosted by Kara Tomé