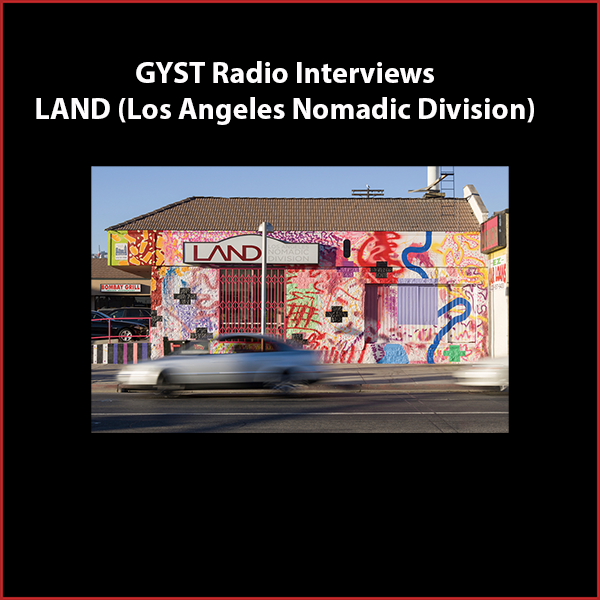 GYST DO IT! With LAND (Los Angeles Nomadic Division)
Guest is Shamim Momin, co-founder, director and curator of LAND.
Los Angeles Nomadic Division is a non-profit art organization founded in 2009 as a public art initiative committed to curating site- and situation-specific contemporary art projects in Los Angeles and beyond.
LAND believes that everyone deserves the opportunity to experience innovative contemporary art in their day-to-day lives. In turn, artists deserve the opportunity to realize projects, otherwise unsupported, at unique sites in the public realm.
LAND supports dynamic and unconventional artistic practices through commissioning public projects of site- and situation-specific works, collaborating with a variety of institutions and organizations, and offering additional programs such as performances, workshops, residencies, discussions, and publications.
Hosted by Kara Tomé